Workplace Safety Inspection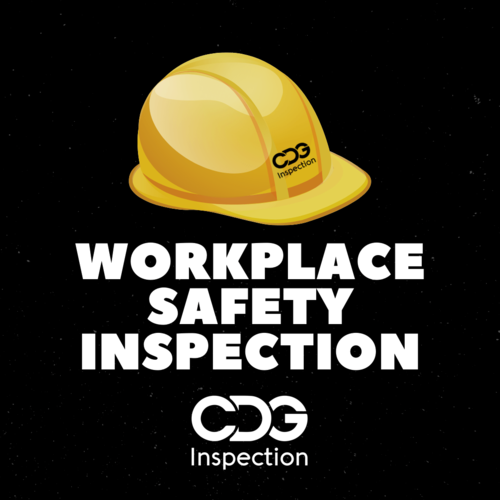 Workplace Safety Inspection
Product Description
IMPORTANCE & BENEFITS OF WORKPLACE SAFETY INSPECTION
A very basic and prime responsibility of a safety practitioner is to carry out a site safety inspection
What does workplace inspection mean?
A workplace inspection is a process of critically examining the workplace for the identification and mitigation of workplace hazards and to ensure that all standards and procedures are met and the workplace is safe and free from any risks
Workplace inspections are an ongoing process that plays an important role in actively monitoring an organization's safety adherence and compliance to safe work practices
Let us understand first why workplace inspections are important
Workplace inspections help prevent incidents, injuries and illnesses through a critical examination of the workplace. Inspections help to identify and record hazards for corrective action.
Health and safety management and safety committees can help plan, conduct, report and monitor site safety inspections
Regular workplace inspections are an important part of the overall occupational health and safety program and management system if it is present
Let us discuss in detail what involves and includes in a workplace safety inspection
The inspection process involves various people such as health and safety specialists, safety practitioners, managers, supervisors and members of the health and safety management committees
Depending upon the type and frequency of inspection, the inspection process mainly focuses on four key areas:
Number one: people, workers, their behavior and matters
Number two: plants, machinery equipment and vehicles
Number three: premises, the workplace itself and the working environment
And number four: procedures, the methodologies, safe systems of work and permit to work system etc.
These are the four key elements where the safety inspectors will mainly focus on here. The most important question is what will be the frequency of site safety inspections?
The frequency of inspections depends upon the nature of work being done, the materials, substances and equipment involved in the work process and the procedures being followed
Depending on these factors, inspections may be carried out daily, weekly, monthly, by annually
What is the purpose of a site safety inspection?
Safety inspections are a very important element of the health and safety management system
Number one: listen to the concerns of workers and their supervisors
Number two: gain further understanding of jobs and tasks at the site
Number three: identify existing and potential hazards
Number four: determine underlying causes of hazards
Number five: recommend corrective action
And number six: monitor steps are taken to eliminate hazards, control the risk for example engineering controls administrative controls, policies procedures and personal protective equipment etc.
Without frequent site safety inspections, you will not be able to gain access to such vital points which are directly linked with the progress of the organization
Another important question, how do you plan for site safety inspections?
Planning is essential for any task, for any activity if you like to make it effective and successful
What to examine?
Once you are at the site and you are conducting a site safety inspection, every safety inspection must examine who, what, where, when and how. Pay particular attention to items that are most likely to develop into unsafe or unhealthy conditions because of stress, fear impact vibration, heat, chemical reaction
Other issues include areas where no work is done, regularly such as parking lots, rest areas of storage areas and locker rooms
All these areas, all these activities, you must examine once you are in the process of site safety inspection. Furthermore, you will look at all workplace elements, the people, the environment, the equipment and the process
The environment includes such hazards as noise, vibration, lighting, temperature and ventilation
Equipment includes materials, tools and operators for producing a product or a service
The process involves how the worker interacts with other elements in a series of tasks of operations
Contact Us
Plot No.- 37, IMT Manesar, Gurugram, Haryana, 122051, India
Phone :09643077962