Vendor Inspection Services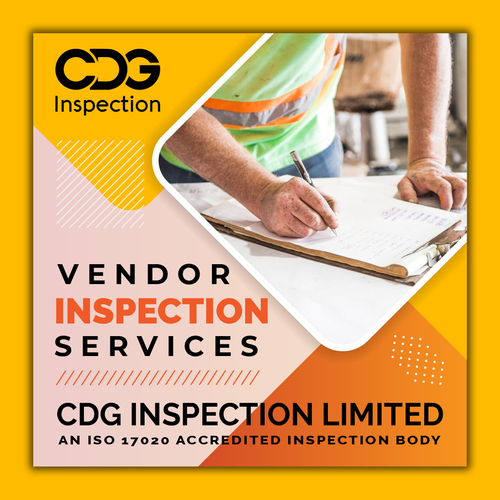 Vendor Inspection Services
Product Description
Vendor inspection services provide clients with the confidence that purchased equipment will arrive at the correct specification and minimize the financial impact of faulty equipment. Clients set the level of vendor inspection services provided, which is intrinsically linked to the equipment involved, the purchase order requirements, and the technical specifications/standards applicable to the equipment. Normally, the level of third-party inspection is reviewed with the client to ensure that both parties fully understand their mutual obligations.

Vendor inspections are surveillance activities carried out at the supplier's premises. This service is particularly relevant in the Oil & Gas, Petrochemical, Power Generation, Pipelines, Marine, Mining, Infrastructure, Transportation & Renewables industries where clients' procurement departments may procure a considerable amount of items, with many different manufacturers around the world.
Main benefits of Vendor Inspection Services:
assure the development and continued operation of a project, which depends on the right quality of equipment, products, and components delivered by vendors
verify the conformity with the requirements of applicable international or national codes, standards, and technical specifications stated in the contract between client and manufacturer, before the products are dispatched.
detect eventual defects at the source
determinate in advance the compliance with client expectations, in order to minimize or avoid safety issues and the risk of extra costs, due to subsequent failures at the site.
CIL vendor inspection and surveillance assure compliance and monitor manufacturing processes, while our expediting services help you meet overall project timelines and budgets.
We operate a global operating model supported by cloud-based technology platforms. With specialists available from regional centers around the world, we provide inspection and surveillance on the ground, when and where you need it.
Our experienced and competent quality assurance inspectors can oversee:
Manufacturing processes
Inspection and/or testing of materials
Compliance with the company, contractual and regulatory requirements.
Modern manufacturing can be logistically complex. Vendors and subcontractors are often in different countries and even on different continents, making it difficult for clients to oversee manufacturing processes.
We inspect the items you ordered at their place of manufacture before delivery. Conducting such inspections is the most convenient and cost-effective way to ensure product quality and compliance with specifications. Our experts verify that the products, equipment, and installation elements you ordered comply with your expressed needs and expectations, but also with industry regulations, general specifications and other requirements.
As an independent third party, we support you with extensive inspection services during manufacturing and along the entire supply chain. This service ensures early detection of quality issues and allows mitigation prior to shipment.
Contact Us
Plot No.- 37, IMT Manesar, Gurugram, Haryana, 122051, India
Phone :09643077962