Sanitation Audit Inspection Services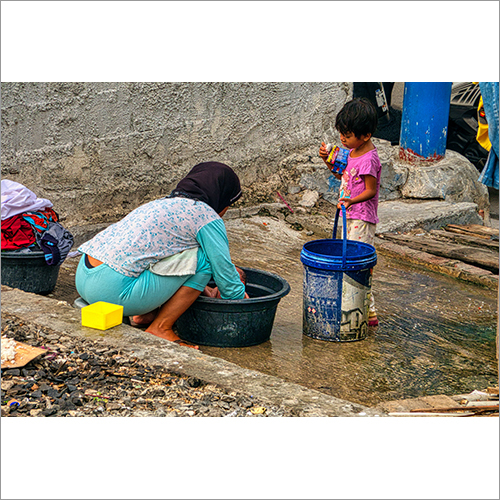 Sanitation Audit Inspection Services
Product Description
Sanitation audit/inspection by CIL gives importers anassurance that the product has been made in a hygienic condition. Hygiene andSanitation Inspection Service. CIL Hygiene and Sanitation Inspection traceableto international standards and methods of work with authorized auditor carriesout impartially. Hygiene and sanitation examination comprises steps; theexamination of the preparation stage, inspection stage, transfer of samples tothe laboratory and reporting. Examination of pre made from pre inspection planand the revision of reconnaissance work. Competent supervisors are elected fromspecific inspection briefing. Necessary documents, instruments and equipmentare checked. All the preparations are completed before proceeding to the stageof examination by an authorized inspection business is done on the content ofthe inaugural meeting.
Inspection stage includes 7 parameters;
1. Inspection of Food Hygiene; The first parameter, the foodhygiene control, operation and selection of the most risky food group beginswith the observation of physical condition. The samples taken with the correcttechnique, and sterile equipment to based on the parameter type and analysedunder aseptic conditions, include the additional information is placed in labelledice Boxes.
2. Hygiene Inspection; Samples will be selected based onanalysis of parameters, taken under aseptic conditions in special flasks labelledin detail and placed in ice boxes.
3. Personnel Hygiene Inspection, Samples are taken from thestaff with the medium prepared for their specific microorganism.
4. Hygiene Inspection Equipment, After selecting Propertyand equipment critical points in proportion to the risk of intra theappropriate method is determined. Hygiene monitoring equipment, on sitemeasurements and detection of organic pollution in the form or the correcttechnique for analysis and sampling is carried out as with the swab.
5. Air Hygiene Inspection, Air sampler device taken airsamples from Ambient air to determine the microbial load.
6. Check List Application, Regular inspection is carried outafter sampling whether selected the authorized auditor and industry specificcheck list prepared for manufacturing sector groups to determine the place ofbusiness of food hygiene and sanitation rules and regulations made by the firm.
7. Food temperature and pH controls the humidity of ambient temperaturecontrols, controls polar substances in frying oil. Situ measurements withcalibrated equipment is determined by performing the food safety risks. Theclosing meeting after finished examination shall be notified to the competentbusiness nonconformities detected. When it comes to the final stage of thebusiness to give eligibility Hygiene and Sanitation laboratory supported,detailed inspection reports are prepared. The hygienic operation of the foodprocessing plant is critical in today s business climate. The motivations forimplementing effective, science based sanitation programs include the need toachieve regulatory compliance, to provide due diligence defense and to meet thehygienic condition of the plant, which is a prerequisite for the implementationof any Hazard Analysis & Critical Control Points (HACCP) plan. Otherimportant reasons to ensure that sanitation programs are operating properly areto maintain good vendor relationships and to better trace a contaminationproblem following a product recall or food borne illness outbreak. The sanitation programalso offers the food company a way in which to verify the plant s ability tooperate in hygienic fashion.
Contact Us
Plot No.- 37, IMT Manesar, Gurugram, Haryana, 122051, India
Phone :09643077962