Pre-Dispatch Inspection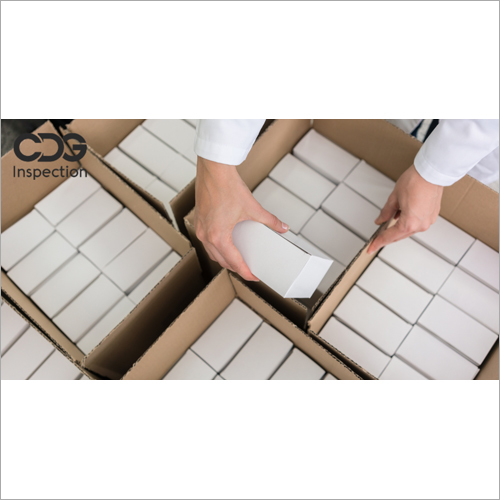 Pre-Dispatch Inspection
Product Description
A pre-dispatch inspection (PDI) is a regular inspection comprising a detailed inspection of finished goods before shipment. These inspections ensure the quality of equipment and protect customers from the risks of delivery in domestic as well as in international trade. 
A Pre-dispatch Inspection, or PDI, is a quality control method to help you ensure the quality of goods you receive from suppliers.
When 100% of the units in your purchase order are complete and they are 80% packed, an inspector goes to your factory to perform a number of different checks on your products.
These inspections are also often referred to as Final Random Inspections (FRI) because a random selection of goods is pulled to inspect. At Insight Quality, we use an industry-standard methodology called Acceptable Quality Limits (AQL) to determine how many units should be inspected.


Pre-Dispatch Inspections allow you to mitigate risk. Why take unnecessary risks with your products, your customers, your reputation, and your brand?
By conducting a Pre-Dispatch Inspection you can ensure that the products you pay for meet your requirements before you make the final payment. The inspection happens before products are loaded onto containers and leave the factory.
Conducting these inspections can help you avoid unexpected surprises once the goods are received. Some key benefits are that you can:
Ensure your order has been produced to specifications before shipping
Verify quality so that you dont pay for defective goods
Ensure the safety of your products to avoid health and safety hazards
Avoid product returns that can cost you and hurt your brand image
If you have questions about pre-shipment inspections, reach out to us.



What Will the Inspector Check?

The inspector comes prepared with a quality inspection checklist. This is a checklist that we work with you to create. It is broken down into sections that generally cover:
Packaging & Labeling
Visual Inspection
Physical Requirements & Dimensions
Functional Testing
Special Tests Specific to Your Product
Barcode Verification
Drop Testing
Other Sections, as Necessary

We offer a personalized one-stop solution fulfilling all the inspection requirements of customers. Pre-Dispatch inspection is a part of supply chain management and an important quality control document method for checking quality, packing, safety standard. PDI ensures consignment quality and protects the customer from the risk of delivery in domestic as well as in international trade.

Contact Us
Plot No.- 37, IMT Manesar, Gurugram, Haryana, 122051, India
Phone :09643077962