ISO 17712 Certification in Pune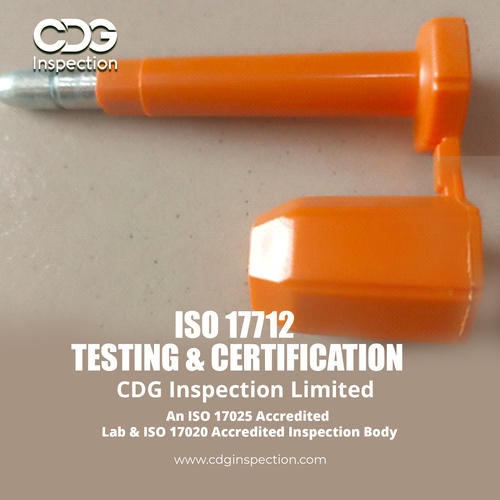 ISO 17712 Certification in Pune
Price And Quantity
150000.00 - 200000.00 INR
Product Description
ISO 17712 2013establishes uniform processes for the classification, receipt, and withdrawalof mechanical freight container seals. It offers a single source of informationon mechanical seals which are satisfactory for securing freight containers inglobal commerce.Proof of tampering remains an essential area in the newedition, but there is a significant change in approach. The new editionaddresses tampering via third party procedure inspections as part of themanufacturers ISO 9001 quality operational processes.ISO 17712 no longer needsthird party laboratory testing against exact tamper related criteria. Instead,the necessity for tamper related quality processes include internally generatedand managed tests of tamper proof as part of a manufacturers documented qualityprogram like ISO 9001.A manufacturer may choose to conduct the tamper-evidenttesting in house or employ a third party laboratory. In any case the testingwould be against the manufacturers test protocol and specification. SinceClause 6 has neither tamper evident test procedures nor a necessity foraccredited testing, an outside lab cannot certify conformance with ISO 17712Clause 6. A third party lab in such a condition basically provides a lab reportto its client.
Benefits of
ISO17712 2013
Expand safety
,
Extend correct collection of taxes and duties
,
Get better border protection
,
Important increase in inspection rate
,
Minimize corruption
,
Minimizecontainer tampering and thefts
,
Facilitatetrade
,
Speed up logistic processes.
CDG provides ISO 17712 testing and certification in Pune
Contact Us
Plot No.- 37, IMT Manesar, Gurugram, Haryana, 122051, India
Phone :09643077962