Green Audit Services In Bhopal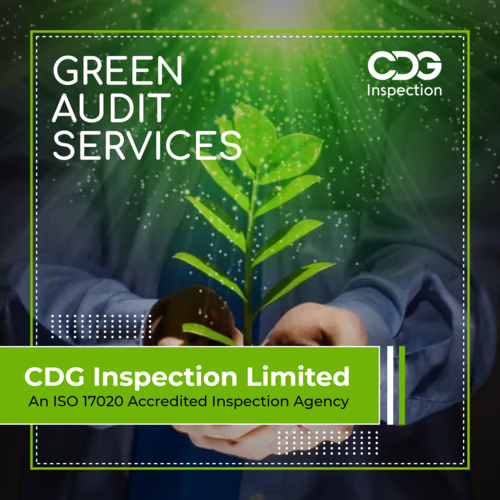 Green Audit Services In Bhopal
Product Description
CIL provides Green Audit Services in Bhopal, Madhya Pradesh, India. CIL is an ISO 17020 accredited inspection body.
The broad objectives of the Green auditing scheme are, Diagnosingthe Green problems to eliminate them. Green education through a systematicGreen management approach. Improving Green standards. Benchmarking for Greenprotection initiatives. Efficient utilization of resources. Financial savingsthrough a reduction in resource use. Curriculum enrichment through practicalexperience. Development of ownership, personal and social responsibility forthe college and its environment. Enhancement of college profile. Developing anGreen ethic and value systems in young people. Providing certainrecommendations based on Green audit report for institutions upliftment andchanneled functioning. Ensuring compliance, not only with laws, regulations andstandards but also with company policies and the requirements of an Green ManagementSystem (EMS) standard. Enabling Green problems and risks to be anticipated andresponses planned. To demonstrate that an organization is aware of its impactupon the environment through providing feedback. The term Green means eco friendlyor not damaging the environment. This can acronymically be called as GlobalReadiness in Ensuring Ecological Neutrality (GREEN). Green Audit can be definedas systematic dentification, quantification, recording, reporting and analysisof components of environmental diversity. Green accounting can be defined assystematic identification quantification, recording, reporting & analysisof components of ecological diversity & expressing the same in financial orsocial terms. Green Auditing, an umbrella term, is known by another name EnvironmentalAuditing. The Green Audit aims to analyze environmental practices within andoutside the college campus, which will have an impact on the eco friendlyambience. It was initiated with the motive of inspecting the work conductedwithin the organizations whose exercises can cause risk to the health ofinhabitants and the environment. Through Green Audit, one gets a direction ashow to improve the condition of environment and there are various factors thathave determined the growth of carrying out Green Audit.
Educational institutions have broad impacts on the worldaround them, both negative and positive. The activities pursued by campus cancreate a variety of adverse environmental impacts. But they are also in aunique position as educational institutions to be leaders in pursuingenvironmentally sustainable solutions.
On the occasion of World Environment Day 2015 an initiativewas taken to sustainability while forming a committee to conduct audit ofcampus and its facilities. CDG has taken a number of positive steps to reduceits environmental impact. But many areas remain in which substantialimprovements can be made. This report serves to highlight some accomplishmentsof and to make recommendations for improving the campus Green and environmentalsustainability.
We have focused on certain indicators, covering an extremelywide range of environmental impacts. For each indicator, we establish abenchmark to evaluate CDG overall performance. We examine the performance of CDGs on each of these indicators, and offer recommendations about how the campuscan reduce its environmental impact within each indicator.
We hope that the time to time Green Audit will provide anaccurate snapshot of CDGs environmental impact at this point in time, and thatit will aid the campus in prioritizing positive steps it can take to improveoverall sustainability. We intend this document to be revisited annually andupdated by the CDG .
Contact Us
Plot No.- 37, IMT Manesar, Gurugram, Haryana, 122051, India
Phone :09643077962