Fire safety Audit in Raipur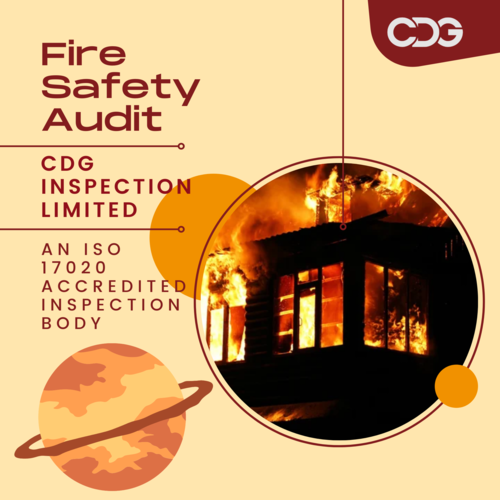 Fire safety Audit in Raipur
Product Description
CIL Provides Accredited Fire Safety Audit Services in Raipur, Chattisgarh, India. CiL is an ISO 17020 accredited agency for 'fire safety inspection / fire safety audit'.
We conduct annual fire safety inspections to ensureyour fire alarm systems are properly maintained and in satisfactory condition.The BC Fire Code and National Fire Protection Association (NFPA) guidelinesrequire annual inspections by certified technicians, and we take pridein conducting comprehensive inspections that meet our industry-leadingstandards.Our safety inspection services include the maintenanceof:Fire alarm systems,Wet and dry sprinkler systems,Kitchen suppression systems,Specialty suppression systems,Pre-action systems,Fire extinguishers,Emergency lighting,EXIT lighting,Standpipe and hose cabinet systems,Backflow prevention devices,We service residential apartment buildings,coordinating with management companies to maintain equipment protocols and thesafety of residents.We have the staff and resources to inspect largecommercial and industrial buildings.Institutional occupancies like hospitals, carefacilities, Churches, universities present the challenge of testing andmaintaining fire protection equipment in populated facilities. We utilizetechnology and qualified technicians to complete this work as inconspicuouslyas possible.Conducting safety risk assessment andsurvey within the working environment is broken down into key areas that entaila full understanding of your establishment and its potential dangers. What isconsidered standard in a guaranteed safety audit involves creating andimplementing methods to reduce or best, avoid hazards present in the area.Withthe help of standard business obligations and specific fire safety practices, acompany is able to set out well established procedures for employees, fromentry-level workers to the highest management, to follow. In conclusion, a firesafety audit is the foundation for exposing risks in the business and findingways to heighten the safety measures throughout the premises.
Complete fire safety audit has a huge impact on the productivity of workers due to the assurance of a safe working environment. Having a fully audited workplace reveals the best atmosphere that helps eliminate stress and contributes to better working habits. This chain of effects will eventually decrease the number of resignation, employee turnover and costs for hiring and training.Talk about health concerns, the advantages include less cost of insurance, medical and other health-related expenses. Serious accidents in the workplace caused by fire have a financial impact, which is a big loss on the business. Preventing huge expenses is possible through fire safety audits.While many businesses are thriving in the community, a number of them are not in compliance with the established safety standards set by the government. a fire safety audit makes sure your company does not become a victim of being fined, poorly graded or even closed down for good due to failure to comply with the laws. Update your business safety procedures through a fire safety audit and operate with a worry free business.
Contact Us
Plot No.- 37, IMT Manesar, Gurugram, Haryana, 122051, India
Phone :09643077962