Fire safety Audit in Moradabad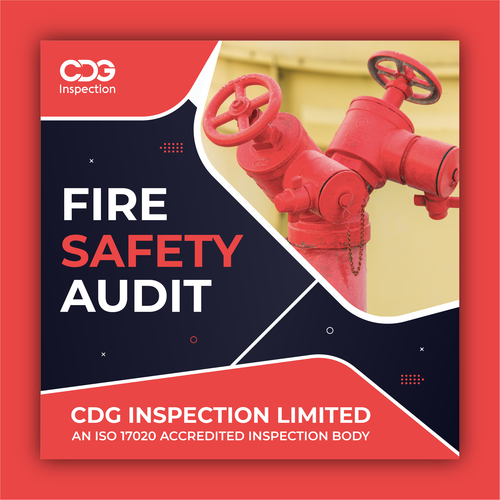 Fire safety Audit in Moradabad
Product Description
CIL Provides Accredited Fire Safety Audit Services in Moradabad, Uttar Pradesh, India. CiL is an ISO 17020 accredited agency for 'fire safety inspection / fire safety audit'.
Fire Safety Audits and Reports are of particular use to demonstrate compliance with the relevant codes to building approval officers, certifiers, councils and insurance companies. Confirming compliance with the ensures the building is fit for occupancy and has minimal risk to life safety and its contents.
On-going management of a fire safety audit programme should be recognized as part of an integrated approach to risk assessment. The fire risk management recognizes that fire prevention and fire protection measures have the potential for reducing the level of risk in a building, thereby impacting on the level of fire cover that may be required. The first step in reviewing the level of fire cover is to see what fire prevention and/or fire precautions activity can reasonably be initiated to reduce the risk to an acceptable level.
endow our clientele base with services so that we can evaluate the of the occupant and can suggest them with the best solutions possible to make the place safer. Fire safety audits provide with a plethora of constructive approaches such as fire safety and fire protection arrangements and its maintenance regime. If you also want to be safe and sound, then you can hand over the responsibility of your fire safety in our capable hands, and we promise to conduct the best audits to ensure that you are safe in the built environment.Every organization strives for improving safety record,reducing near misses and deceasing compensation claims. However, work relatedaccidents continue to be a critical problem. Nobody is averse to complyingsafety rules, still we come across incidents like injury and death from time totime. An essential component in this regard could be failure in identifyinghazards leading to risk exposure. This reflects that the organizations dontconduct safety audit or even if they conduct, the outcome might not besatisfactory. Fire is a hazard in any part of the premises regardless ofsize, sector, or location. Due to its catastrophic nature, successfulmanagement of fire safety is essential to ensure a sense of calm in the workplace.Ensuring life safety is the most essential aspect of all building codes. InIndia, the 2016 version of the National Building Code (NBC) is representing thepresent state of knowledge on various aspects of building construction, whichis followed by all states in India.
Contact Us
Plot No.- 37, IMT Manesar, Gurugram, Haryana, 122051, India
Phone :09643077962