Fire Safety Audit in Karnal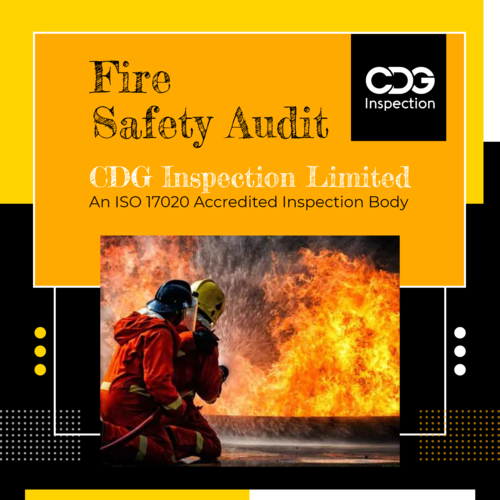 Fire Safety Audit in Karnal
Product Description
CIL Provides Accredited Fire Safety Audit Services in Karnal, Haryana, India. CiL is an ISO 17020 accredited agency for 'fire safety inspection / fire safety audit'.
Fire safety audits are an inspection of non-residential buildings to determine the management of the property with regards to fire safety. These assessments are usually planned and include examinations of relevant documentation. Sometimes a discussion with staff about fire safety will occur to determine their knowledge of the matter.
LISTEN TO THE LAW.
In the eyes of the law, responsible persons for a building (e.g. owners, employers, and managers) have to take responsibility to ensure that fire safety regulations get put into action. Failing to comply can cause trouble for a business owner, in the form of an expensive fine or worse, time in prison.
THE REGULATRY REFORM 2005, requires Fire Risk Assessments on all commercial premises, and also on the communal areas of residential premises. It s a severe law you must abide by to keep employees and visitors safe at all times.
With fire safety, preparation is far more valuable than having to do some damage control. Regular fire safety audits to ensure that you have an idea of how safe your building is. Along with identifying fire hazards, you will also get recommendations for changes you can make to help protect the property.
WHAT TO EXPECT
During a fire safety audit, an in-depth inspection of the property and relevant documentation will take place. An examiner will be present, and as mentioned previously, the review can also involve interviews with staff to check that they are aware of proper fire safety procedures.
A key factor in fire safety audits is reading through all relevant documentation, how you manage it and whether staff are fully aware of the information.
THIS CAN INCLUDE:
Evidence that fire prevention systems (alarms, sprinklers etc.) have had tests.
Records of fire drills and staff training.
A fire risk assessment.
List of possible and known dangerous substances on the premises.
Details of protocol for evacuation in the event of a fire written in a document.
Contact Us
Plot No.- 37, IMT Manesar, Gurugram, Haryana, 122051, India
Phone :09643077962