Fire safety Audit in Bhopal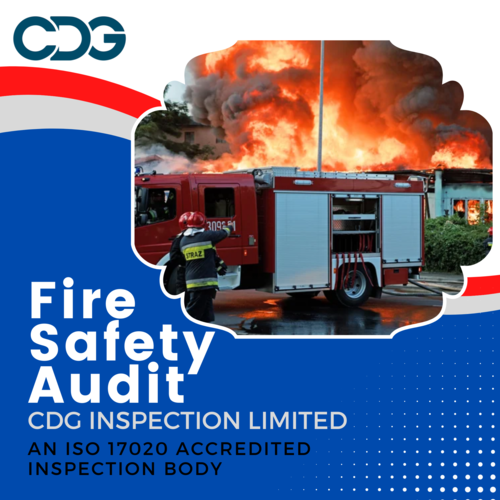 Fire safety Audit in Bhopal
Product Description
CIL Provides Accredited Fire Safety Audit Services in Bhopal, Madhya Pradesh, India. CiL is an ISO 17020 accredited agency for 'fire safety inspection / fire safety audit'.
We are often asked what a fire safety audit is and this can be quite concerning. To put it simply, they are a physical inspection of a property to establish how the property, usually they are non-residential, is managed with regards to fire safety. More often than not, they are pre-arranged by a company that is looking to be proactive about the care of their employees. The audit will involve checking documentation, speaking to various members of staff to establish what they do and don't know and checking what procedures are in place.
Legally, "responsible persons" for a building such as business owners and managers have a responsibility for ensuring that fire regulations are complied with. Failure to do so is a serious crime that can lead to large fines, imprisonment or both.
Prevention is always better than cure and that is certainly the case with fire safety. It is understandable if you are unsure how safe your premises are but it is not something that can be ignored. You need to arrange a risk assessment that can be conducted by a trained professional. They will immediately be able to spot any potential problems and offer sensible, practical solutions. They will also be able to advise you on fire extinguisher placement, sprinkler systems and the installation of fire doors.
What should you expect?
A fire safety audit is a thorough inspection of your premises along with all the latest documentation. It may depend on who is carrying out the inspection and who has arranged it for what exactly takes place. If you have requested the audit, you will be given helpful advice but if it is an official fire safety inspector carrying out an official inspection, it may well involve interviews and demands for immediate action.
What happens next?
The aim of the fire inspection, if carried out by an inspector is to establish how well you have scored. If your premises or the documentation are in breach of any laws, the officer will decide what response is required. This will depend on the severity of the breach and what steps are already in place to comply with the regulations.
Minor breaches usually get a more informal response and often include suggestions and instructions of what needs to done to remedy the problem. This will involve talking to the 'responsible person' and requesting that they take immediate action. More often than not, the inspector will return to check that the requests have been complied with.
Where serious breaches have taken place, an enforcement notice may be issued. A deadline will be set for the work to be completed. The deadline will be ample time to carry out the changes but will also be enough time to carry out an appeal if the business owner feels that this is necessary. In the worst case scenario and the inspector feels that the premises are an immediate danger they can impose emergency powers to restrict operations. If the responsible person has failed to adequately comply with fire safety law, the inspector can also initiate a prosecution.
Contact Us
Plot No.- 37, IMT Manesar, Gurugram, Haryana, 122051, India
Phone :09643077962