Factory Compliance Auditing In Bhiwadi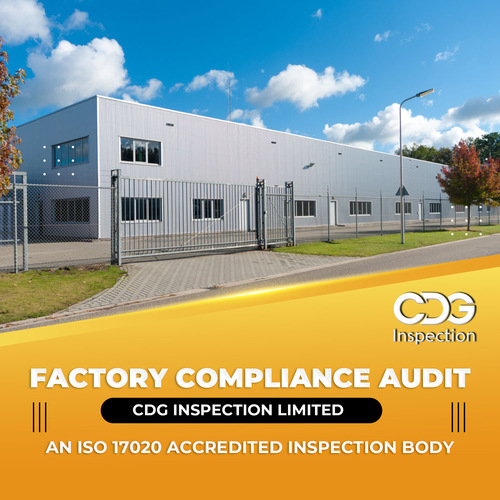 Factory Compliance Auditing In Bhiwadi
Product Description
Customize a Factory AuditChecklist Template.
Operatingconditions in factories may be similar, but no two facilities are exactly alikein terms of arrangement, output and staffing. It can be helpful to refer to ageneral template for factory audits when developing a new checklist. Checklistscan be geared toward any of the following outcomes,
Higher Productivity, A checklist can emphasizeefficiency measures.Preventative Maintenance, Regular equipment checks identifypotential issues.Production Capacity, A checklist can confirm facilities forgrowth.Regulatory Compliance, Check for compliance with rules and standards.QualityControl, Measure quality management systems and identify improvements.SupplierReview, Confirm that a supplier meets all of the relevant requirements.

Each of the individual checks required on a listcan come together to promote these or other operational goals. It may take someprior planning to identify all of the elements that are necessary to achievethe primary goal of a checklist.A single list can lead toward more than oneobjective. Organizing list items becomes more important as the outcomesassociated with the completion of a checklist become more complex. It may alsobe helpful to create more than one type of checklist for auditing factoryconditions to be completed at set intervals.

Gain Access to Factory Audit Checklist Logs.

When the creation, completion and submission ofchecklists is digitized, it is simple to store completed checklists in acentralized location. From determining the duration of preventative maintenancecycles to monitoring wear and tear on equipment, these logs can be useful forinternal audits and productivity improvements.In addition to optimizingproductivity and reducing unexpected downtime, records of past checklists canalso lead to improved lists over time. The items on a checklist may need to berefined or made more specific based on conditions that become evident throughthe process of regular inspections.Should a compliance or safety incidentoccur, the ability to access recent checklists allows for more accountability.Each checklist should clearly identify the inspector and any observers who arepresent. In addition to responding to queries, participant data can besignificant for the purposes of internal assessments and external audits.

Monitor Supplier Quality Standards.

Confirmation of regulatory compliance across supplychains is one of the most common uses for factory audit checklists. Theseaudits may be performed by inspectors from a manufacturer or vendor whomaintains quality standards that extend to the components that are used inproduction. Other types of checklists may be used by officials monitoringadherence to regulatory requirements.Most checklists intended for factoryaudits account for the Quality Management System of a supplier and ensure thatstandards across the supply chain are consistent with those that apply to endproducts. It may be necessary for manufacturers or vendors to screen supplierson a regular basis to ensure that the quality of components remains asconsistent as possible. It may also be necessary to develop a new factory auditchecklist when changing suppliers.A checklist for a factory used by a suppliershould acknowledge particular types of inventory in addition to relevantindustry standards or government regulations. Organizations may need toincorporate several types of audit and compliance checklists at various pointsin a workflow as part of their own Quality Management Systems.

CDG Provides Accredited Factory Compliance Audit Services in Bhiwadi, Rajasthan, India.
Contact Us
Plot No.- 37, IMT Manesar, Gurugram, Haryana, 122051, India
Phone :09643077962