Factory Audit Services in India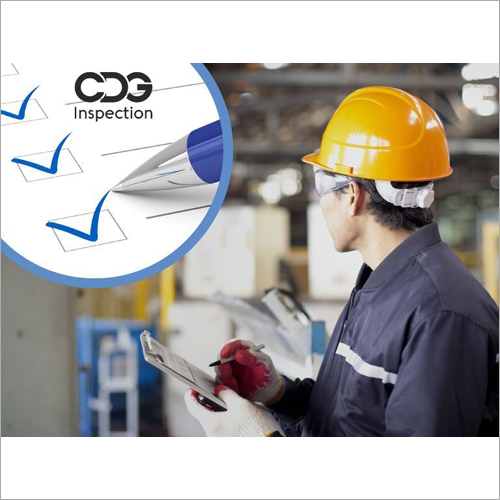 Factory Audit Services in India
Product Description
When selecting a business partner or a new supplier, you must check the effectiveness of their quality management system through a factory audit. The Quality Management System of an organization plays a very important role in its success and the success of those associated with it.
Our unique and reliable Indian factory audit services serve well to many many manufacturers and suppliers. In this process, we inspect the factory and its aspects like raw material storage, tooling workshops, and factory infrastructure, etc. Our team of auditors reviews each and every document related to the factory's quality certification. In this process, the granter of the certificate is also scrutinized with periodic reviews.
The last steps of the factory audit services include the final testing of packaging facilities and laboratory areas. We make a few documents mandatory for factories to submit, these documents include Documents requested include process flow chart, control plan, dimensional layout, capability study, production failure effects mode analysis, etc.
What is Factory Audit?
Factory audits are audits that are specially designed to check the processes and procedures in place at the organization. These audits also check the organization against internationally accepted standards like the ISO9001.
The ISO 9001 series is based on seven quality management principles (QMP):
Customer focus.
Leadership
Engagement of people.
Process approach.
Improvement
Evidence-based decision-making.
Relationship management.
CIL provides audit services that will help you in selecting the best vendor for partnership. Furthermore, our auditors check the organization against international certification standards of ISO 9001 series.Thus it is extremely important for you to get a supplier audit done before getting into a partnership with any vendor.


Why Factory Audit is Important?
A factory audit indicates the level of quality that the vendor has maintained and will continue to maintain based on the processes and procedures in play at the workplace. Getting an audit done can greatly benefit your business. Among the many benefits of the factory audit include:
Avoid running into scams or illegal factories.
Ensuring you are working with the partners who will provide the highest quality of products and services.
It will ensure that you save time and money while dealing with the right factories.
Working with a vendor that has an effective QMS system will ensure high customer satisfaction at your end with minimal post-delivery issues.



Contact Us
Plot No.- 37, IMT Manesar, Gurugram, Haryana, 122051, India
Phone :09643077962