Environmental Audit Services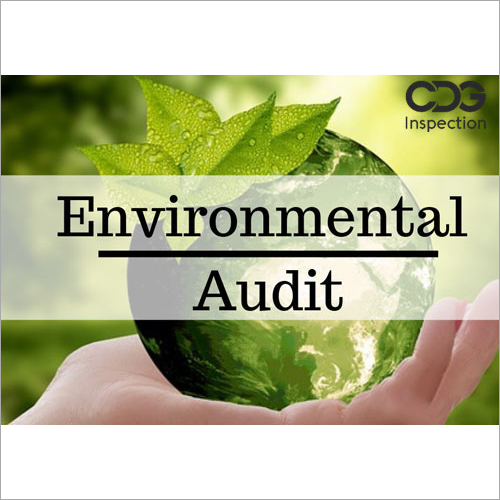 Environmental Audit Services
Product Description
Environmental audit is a systematic evaluation, review, assessment of a facility or operation or activity while functioning to determine compliance with environmental laws and permit issued under those laws. It is necessary to draw the divergence between auditing and techniques like environmental impact assessment (EIA). The latter assesses the potential environmental effects of a suggested facility. The essential goal of an environmental audit is the systematic scrutiny of environmental performance throughout the companys ongoing operations. The term environmental audit suggests that different things to different folks with acceptable analysis. Although there is no universal definition for auditing, it is practiced by several leading corporations and the method is finished by the same basic philosophy and approach summarized by the broad definition adopted by the International Chambers of Commerce (ICC) in its publication Environmental Auditing (1989). 
Why Environmental Auditing?
Environmental problems will be an important source of liability
Important to grasp the sources of liability and techniques or tools available to control or avoid the method in the near future.
A primary operation of corporate leadership is to manage and avoid any likelihood of risk
Auditing is a key ingredient to any conversant decision making, risk dodging, and a resolution element of environmental management
Objectives of Environmental Audit
The overall objective of environmental auditing is to assist in less matter of time and safeguard the environment by minimizing risks to human health. Clearly, by auditing alone, the goal cannot be achieved (hence creating the use of the word help); it is a management tool. The key objectives of an environmental audit so are to:
Determine how well the environmental management system and the instrumentality are performing.
Verify compliance with the relevant national, native with different laws and regulations
Minimize human exposure to risks produced from environmental, health, and safety issues.

CIL's environmental auditing process helps you to identify the environmental compliance and EMS related risks in your unit/operations that may lead to a loss. As an independent environmental audit company, we identify the areas of strength & weakness to provides a structured approach to continual improvement.
Contact Us
Plot No.- 37, IMT Manesar, Gurugram, Haryana, 122051, India
Phone :09643077962